About Kathy Knebel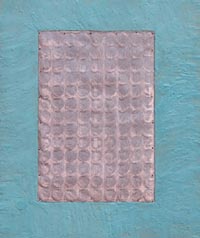 Kathy Knebel is a contemporary artist living in Northern California. Kathy has been able to uniquely express the sum total of experiences in her art through experimentation with many of the classical materials, including oils, encaustics, and fabric arts. Her work is typically inspiring for its toning and sweeping movement which captures the observer. She uses fascinating splashes of color and light in dramatic setting to enhance the warmth of any setting.
Artist Statement
My images have always been fundementally about form. Forms manifest in the resonance of a curve, the rhythm of a pattern, the dichotomy of light and shadow. They abound everywhere in nature: the twist of a leaf, the overlap of feathers on a bird's wing, the symmetry of an unfurling flower. We emulate them in our human creations: the arch of a cathedral, the weave of a textile. These innate forms, abstractions from the larger world, connect with us at a basic level and help us to organize and understand our world.
Selected Exhibitions
See list of Exhibitions here.
Professional Memberships
Art League of Northern California, Novato, CA
International Encaustic Artists, Executive Board of Directors, Treasurer
Marin Society of Artists

Kathy Knebel
Tel: 415-320-2784
Email: Kathy Knebel